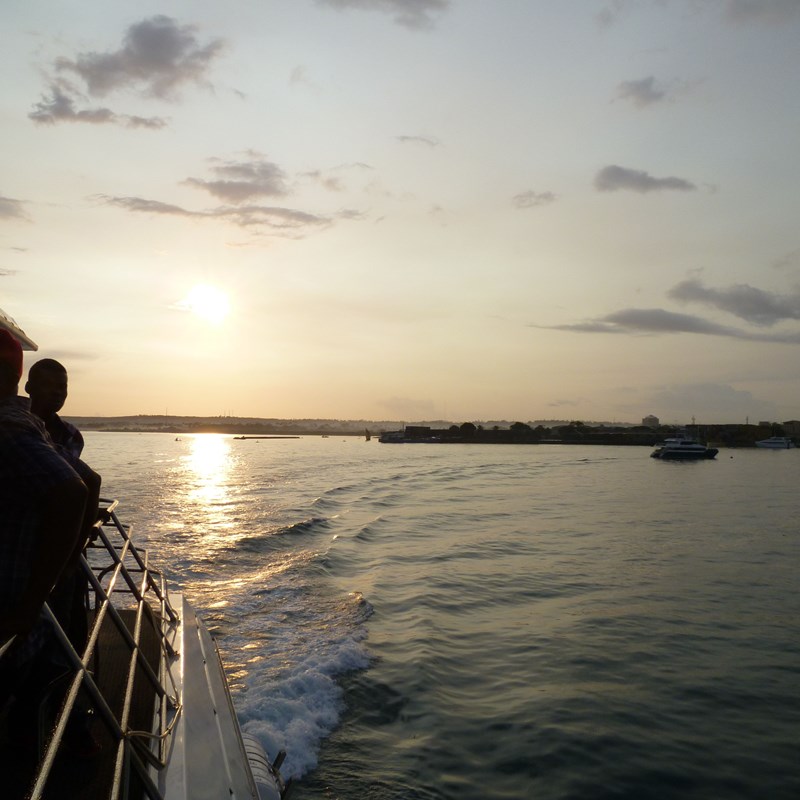 Arrival by ferry
Zanzibar is reachable by boat from Dar es Salaam, docking at the main harbour in Stone Town.
You can find the ferry station in Dar es Salaam downtown on the waterfront: https://goo.gl/maps/7AAmTwefcXD2. Check for more information Azam Marine Coastal Ferries or Fast Ferries. ​
During high season it can be busy. Therefore it is best to purchase your ticket at least a day before your departure.​
Zenji Hotel is within walking distance from the harbor: when you leave the gates you turn left towards the roundabout, here you turn right. After +/- 25 meters you will find Zenji on your right hand. If you would like to take a taxi, the price is around 2500-3500 TZS.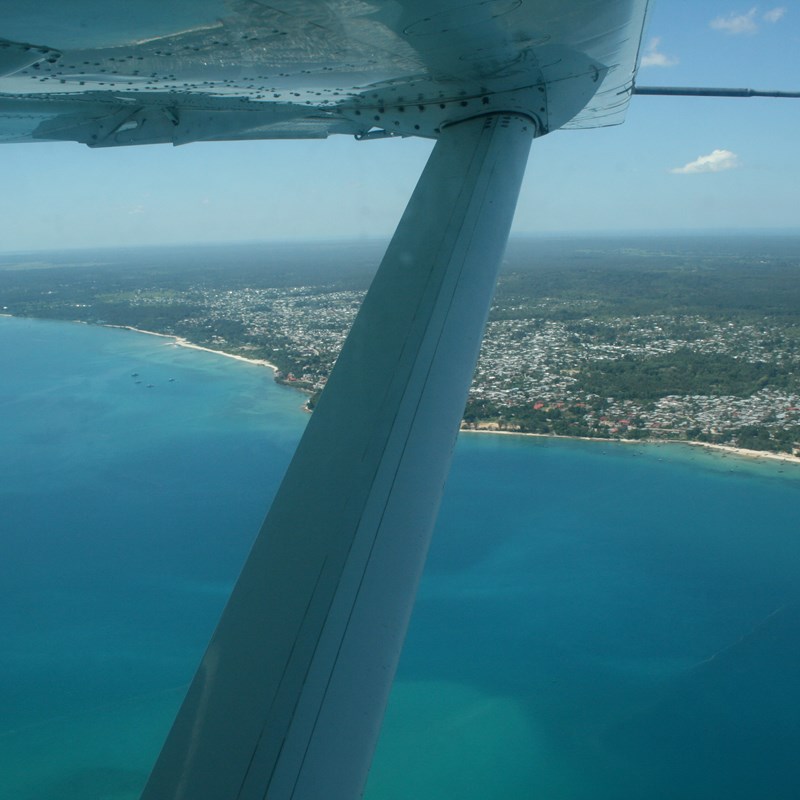 Arrival by plane
You can get to Stone Town by air via Amani Karume International Airport (ZNZ). This is the main airport in the Zanzibar Archipelago located on Unguja Island. It is about 5 kilometres (3.1 mi) south of Stonetown (15 to 20 minutes drive to Zenji Hotel) and has flights to East Africa, Europe, and the Middle East.
Tanzanian Shillings (TZS) and American Dollars (USD) are widely accepted.
An ATM machine is available in Stone Town.  Exchange of Dollars, Euros, Pounds and Tanzanian Shillings is available at the Bureau the Change underneath Zenji Hotel.
3 hours ahead of GMT (2 hours in summertime)
220 volts with 3 flat-pronged plugs (UK style): British sockets are standard; we advise our guests to bring adaptors with them, although we do hold a few on reception which you can use during your stay with us.
More information at http://www.tanzaniaconsul.com/visa.html
Sauti za Busara, February - this Swahili music festival takes place in February and is one of the biggest and best-known festivals in East Africa.
Zanzibar International Film Festival, July - discover the cultural heritage of East Africa, the Indian Ocean and the Middle-East, through the art of cinema.
Mwaka Kogwa, July- is a celebration of the Shirazi New Year and best to be observed at Makunduchi, a village in the south part of Zanzibar. Some of the events include the burning of the hut and mock fights. 
Jahazi Festival, September - Jahazi is a non-profit organisation that is dedicated to inspiring youth, learning and education, through literature and music.
Watersports Festival and Dhow race, September - the Zanzibar Beach & Watersports Festival is a celebration of beach life organized by a group of volunteers
Fashion Week Zanzibar, September/October - discover a showcase of the best and most unique styles in the region.
Swahili Food Festival, October – the first food festival in Zanzibar Stone Town with a number and range of different restaurants and vendors participating.
The Tanzania health authorities are advising people that they should have a Yellow Fever vaccination for their own protection-however, please seek advice from your General Practice. People having a Yellow Fever vaccination need to have it at least 10 day prior to travel.
Our understanding is that it is advisable to have protection for Hepatitis A, Typhoid & Polio. It is also advisable to take protection against Malaria, please consult your General Practice about this.